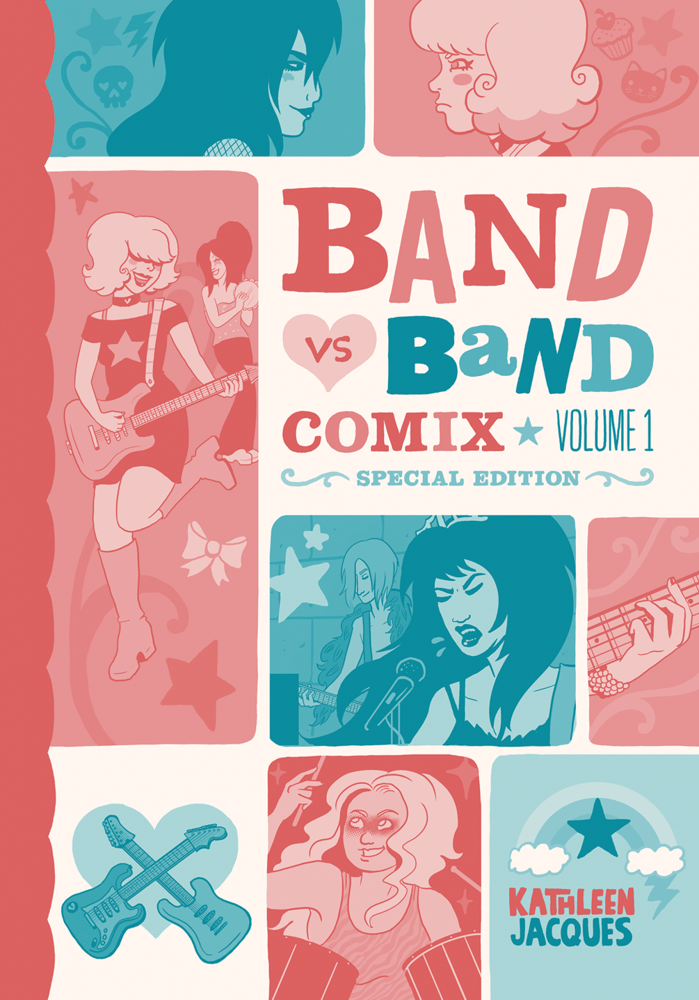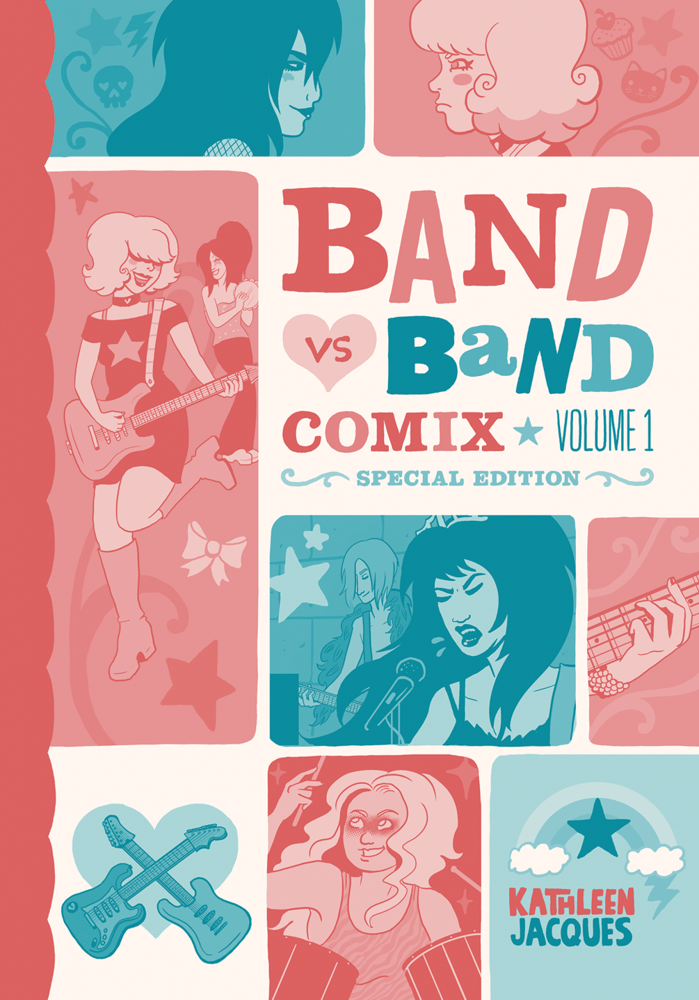 Band Vs Band Comix Volume 1: Special Edition Book
$25.00
Heck yeah!
Honey Hart and her group The Candy Hearts just want to spread a goshdarn positive message with their sugary, peppy music — but will things get derailed when she runs into her troublemaker rival Turpentine, and her dirty, noisy band The Sourballs? And what are these...feelings...that keep drawing them together?
This book collects the first 3 years of the ongoing comic series Band Vs Band, by Kathleen Jacques, and it was a finalist for a 2015 Lambda Literary Award for LGBT Graphic Novels.
The original 2014 print run of Band Vs Band Volume 1 has been sold out for a long time, and I'm so happy to be able to make it available again with this expanded second edition (published in 2019) with 12 extra pages of artwork!
It includes comic pages originally published at bvbcomix.com, plus bonus material. 162 full colour pages + covers, softcover perfect-bound.
SKETCHED BOOKS: Please leave me a note during checkout with:
1) the name you want the book signed to
2) choice of up to 2 Band Vs Band characters that you'd like me to draw.
Thanks!